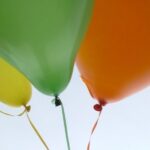 Lisa Cancellieri, our outstanding director of operations, celebrated 15 years with Axiom Advisors, last month. If you know Lisa, you know her dedication to outstanding service and client satisfaction. Thank you Lisa for all you do!
12th Anniversary for Senior Advisor Brian Conway, CFS, CFP. Brian joined us in March 2003 and is an outstanding planning professional. Congratulations Brian.
25 years and still going! David M. Wheat, CFS, ChFC began his career in October 1989. A quarter century of helping people make good choices. How the time flies!
We are here to stay, and looking forward to many more years of serving our great clients. Happy New Year!
Submitted by David M. Wheat, CFS, ChFC