Axiom Resources
Informative Videos and Publications
"Today, all across America, 10,000 baby boomers turn 65…only a few have optimized their financial nest egg."  Watch to learn more.
"RoboAdvisors crunch data…  RoboAdvisors don't know your family, your history or your personality.  They don't know how you feel about your children or your personality…  To get personalized advice, you want a qualified advisor."  Watch video to learn more.
"There's a war being waged today in the streets of America, and sadly many of us are losing the fight.  It's the war for your wallet."  Watch to learn more.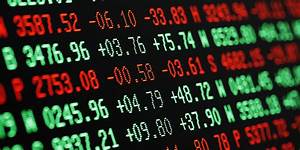 In our 2018 reviews, Brian and I discussed the potential impact of the November elections on the markets, and more importantly on your plan.  Now that these elections are in the history books, we would like to revisit those observations and refocus on what it means to...
read more