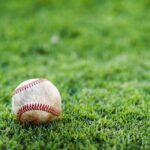 Baseball is back, days will warm up soon, and in New England we won't be surprised if there is a snow storm. Expectations about the weather are similar to expectations about the markets. Often the reality doesn't match our expectations.
That was the case in the first quarter.  Hopefully, that storm is over but as we know, sometimes it snows in April. Even so, we are prepared.
At Axiom, our focus is not on this quarter or last quarter, but on designing plans to last a lifetime. Success is at the finish line. Thank you for allowing us to be a part of your journey.
Featured Articles from Our April Newsletter:
Six Potential 401(k) Rollover Pitfalls  ||  Earn Too Much for a Roth IRA? Try the Back Door!
What are required minimum distributions (RMDs)?  ||  Quiz: Which Birthdays Are Financial Milestones?